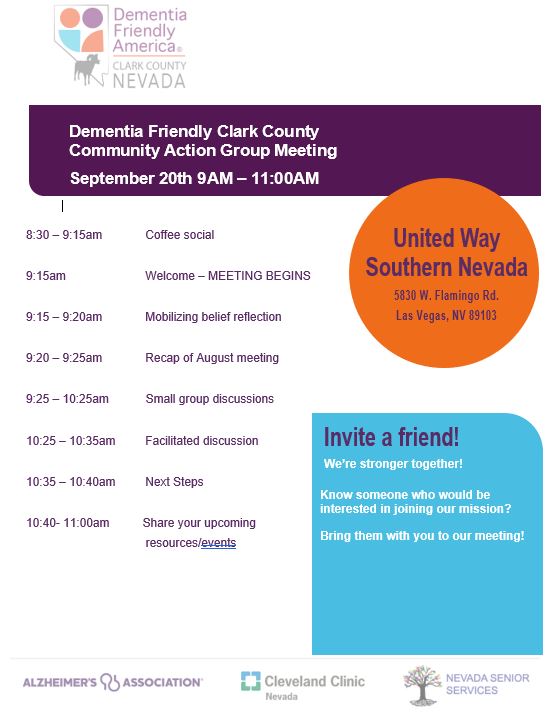 Join us for our DFCC Community Action Group meeting!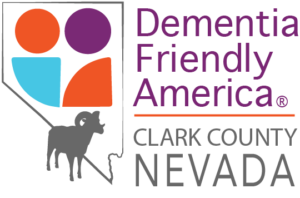 DFCC Future Meeting Days and Times
What is Dementia Friendly Nevada?
The Dementia Friendly Nevada initiative aims to cultivate and strengthen communities in becoming more respectful, educated, supportive and inclusive of people living with dementia and their care partners. Action toward this vision is mobilized through a collaborative, multi-sector approach to community-driven change using the Dementia Friendly America process. A second aim of Dementia Friendly Nevada is to promote and expand the reach of the Nevada Dementia Supports Toolbox, a collection of evidence-based programs and other services that are currently available within the state to educate and support people living with dementia and their care partners. For more information read our About. Learn more about Dementia Friendly Nevada by watching the below video.
Want to be part of the action!
Subscribe to our mailing list to receive notifications of upcoming meetings and events!